About Mozart.MD
---
WHO WE ARE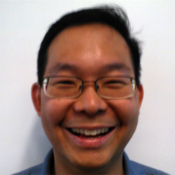 Kurt Huang, MD, MS
CEO and Co-founder
Kurt is a physician, computer scientist, and venture-backed serial entrepreneur with over 20 years of experience spanning clinical medicine, biomedical informatics, and Internet technology. As an entrepreneur and co-founder of Bitpass, his leadership was recognized when he was named one of the world's 100 Top Young Innovators by MIT's Technology Review magazine in 2004. Prior to becoming a full-time entrepreneur, Kurt was a doctoral candidate in Biomedical Informatics at Stanford University where he conducted research in artificial intelligence and medical diagnosis. Kurt holds a bachelor's degree in computer science from Harvard University and an M.D. and M.S. in Biomedical Informatics from Stanford University.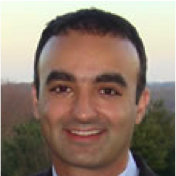 Bauback Safa, MD, MBA
CMO and Co-founder
Bauback is a reconstructive, hand, and microvascular surgeon at the Buncke Clinic in San Francisco, CA. He holds a BA in interdisciplinary studies/music from the University of Virginia, an MD from the Stanford University School of Medicine, an MBA from the UC Berkeley Haas School of Business where he was a Haas Venture Fellow. He completed a residency in plastic and reconstructive surgery at Stanford, followed by a fellowship in microvascular and hand surgery at the Buncke Clinic, where he has been on faculty since 2007. He also serves as clinical faculty in plastic surgery at both Stanford and UCSF. Prior to co-founding Mozart Medical, he served as Chief Medical Officer of Zipline Medical, a venture-backed medical device company focusing on wound closure technologies. He also serves on the scientific advisory board for numerous companies including Axogen (NASDAQ:AXGN), 3D Systems (NYSE:DDD), Articulinx, and Cardiologic Solutions.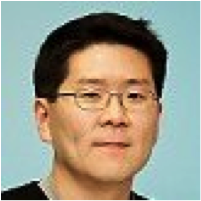 Gyuchang Jun, MS
Consulting CTO
Gyuchang is an accomplished software development professional with over 15 years of experience designing, developing, and deploying highly scalable and secure information systems, with a special expertise in e-commerce and transactional services. Most recently, he was lead architect at Yub (recently acquired by Coupons.com), a spin-off of TrialPay. Prior to Yub and TrialPay, Gyu co-founded Bitpass, a venture-backed microtransaction platform, where his work led to 3 issued US patents. Prior to co-founding Bitpass, Gyu was a doctoral candidate in Materials Science and Engineering at Stanford University researching quantum-level simulations of new materials. Gyu holds bachelor's and master's degrees in science from Seoul National University and a master's degree in science from Stanford University.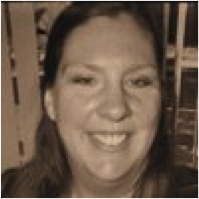 Jessi Formoe
Principal Engineer
Jessi is an accomplished software development professional with over 20 years of experience, with expertise in database schema design and SQL programming, C++, Java, XML and other enterprise frameworks, tools, and languages. Since 2002, she has specialized in the development of online patient portal software, personal health record applications, and middleware to empower the patient and enhance the patient-provider relationship. Jessi played a key role in obtaining Modular and Complete MU2 Certification at Intuit Health (complete certification done with Allscripts Professional and Allscripts Enterprise EHRs). She has expertise in HL7 CDA standard (CCD) including C-CDA, and was a primary co-editor of the HL-7 Patient Generated Document CDA Standard (published October 2013).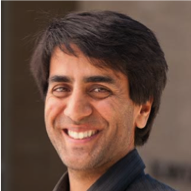 Mandeep Gill, PhD
Data Analyst
Mandeep is an accomplished scientist accustomed to analyzing extremely large datasets. He received his bachelor's degree in physics and his doctorate in Experimental High Energy Particle Physics from the University of California, Berkeley, specializing for his PhD on matter-antimatter asymmetry at the BaBar experiment at the Stanford Linear Accelerator Center National Laboratory (SLAC). He then transitioned to the field of astrophysics working first at at Caltech, in Pasadena, CA, then later as a postdoctoral research fellow at the Center for Cosmology and Particle Physics at the Ohio State Univ (OSU, 2006-2009).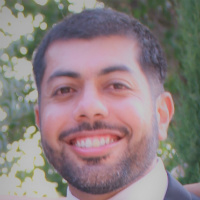 Ravi Sandhu, MD, EMHA
Senior Solutions Consultant
Ravi is an accomplished physician, entrepreneur, business strategist, and developer. He earned his medical degree from Kasturba Medical College at Manipal University in India and has worked alongside many top physicians in various fields over the years. He most recently worked as a physician on Royal Caribbean cruise ships while simultaneously managing and administering the onboard cosmetic dermatology services, such as Botox Cosmetic, Dysport, Restylane, and Perlane. He has since expanded various businesses and achieved an Executive Masters in Health Administration from USC while transitioning over to the business side of medicine.
ADVISORY BOARD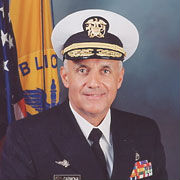 Richard Carmona, MD, MPH, FACS
17th Surgeon General of the United States, Vice Chairman of Canyon Ranch and President of the non-profit Canyon Ranch Institute, Distinguished Professor at the Mel and Enid Zuckerman College of Public Health at the University of Arizona. Dr. Carmona served in the U.S. Army, trained as a Special Forces medic and weapons specialist. He is a combat-decorated Vietnam veteran. After leaving active duty, Dr. Carmona worked as a paramedic and Registered Nurse for several years while earning a BS and MD from the UCSF and received the prestigious School of Medicine Gold-Headed Cane as the top graduate. He remained at UCSF to complete his residency in general and vascular surgery, is a fellow of the American College of Surgeons and completed an NIH-sponsored fellowship in trauma, burns, and critical care. Dr. Carmona also received an MPH from the University of Arizona. Dr. Carmona is the founder and first director of Arizona's first regional trauma care system, Medical Director of Pima County Sheriff's Department, former Chairman of the Regional EMS System, County public health officer, and chief executive officer of the Pima County health care system. In 2002, the President nominated Dr. Carmona to become the 17th Surgeon General of the United States, the first health professional with nursing experience to serve in that capacity. The U.S. Senate unanimously confirmed his nomination and, as Surgeon General, Dr. Carmona focused on prevention, preparedness, health disparities, health literacy, and global health.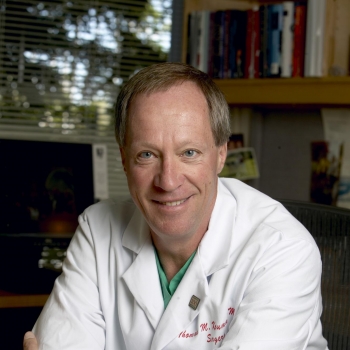 Thomas Krummel, MD, FACS, FAAP
Dr. Krummel is a pioneer and serial medical device innovator. He has been a pioneer in the application of information technology to simulation-based surgical training and surgical robotics. Along with Dr. Kenneth Salisbury, Professor of Surgery and Computer Science, Dr. Krummel is the recipient of one of the first NIH Phased Innovation R21/R33 programs to develop a collaborative simulation-based surgical training system. For his work in this arena and in surgical robotics he has received two Smithsonian Information Technology innovation Awards. He has served in leadership positions of many surgical societies, including the American College of Surgeons, the American Pediatric Surgical Association, the American Surgical Association, the American Board of Surgery, the American Board of Pediatric Surgery, the American Board of Plastic Surgery and is currently President of the Halsted Society. He is a Professor of Pediatric Surgery at Stanford University, and Professor of Cardiothoracic Surgery (by courtesy) and Bioengineering (by courtesy), as well as the Co-Director of the Biodesign Program and Director of the Surgical Innovation Program. He is the recipient of many honors and awards, including the International Health Professional of the Year, Outstanding Achievement in Medicine Award, the Henry J. Kaiser Family Foundation Award for Excellence in Clinical Teaching, and the Recognition of Service Excellence (ROSE) by the Lucile Packard Children's Hospital.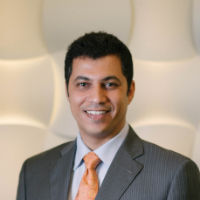 Tim Sayed, MD, MBA, FACS
Dr. Sayed is board certified in plastic surgery and general surgery, and has practiced continuously since 2003, engaged in complex reconstructive surgery and aesthetics. He completed his residencies in surgery at Massachusetts General Hospital and plastic surgery at the University of California, San Francisco (UCSF). Dr. Abou-Sayed earned his M.D. from UCSF, his MBA from the Executive MBA program at the Kellogg School of Management at Northwestern University, and a B.S. in Electrical Engineering and Computer Sciences from the University of California, Berkeley. He is licensed to practice medicine in California, Texas and Florida. He is a regular advisor to and investor in digital health, wellness and medical device ventures, including Modernizing Medicine (where he built the #1 ranked EMR for plastic surgeons), Interpreta (where he led the team developing front end applications for clinical and genomic analytics), Fruit Street (a nutrition and wellness platform), and others. Dr. Sayed is also a limited partner in a venture capital fund, Aristos Ventures, based in Texas.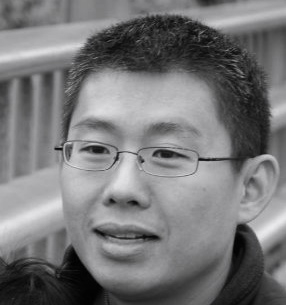 Thomas Chiang, MBA
Thomas is a senior strategy and business development executive with more than 20 years of experience in Healthcare, Technology, and Financial Services sectors. He brings a unique combination of perspectives from prior advisory, corporate, and startup roles. He is currently Executive in Residence at Catapult Chicago, Mentor at Healthbox, and Mentor at MATTER Chicago. Previously, Thomas led the business and corporate development functions at the Blue Cross and Blue Shield Association, where he built a team that successfully structured and negotiated investments, partnerships, and new market initiatives. Previously, he co-led the corporate development group at healthcare services firm Trustmark. The team launched new lines of business through acquisitions and internal development. Thomas has also worked at various startups including FreeMarkets, Incisent Technologies, and Orbitz. He co-founded Fulcrum Chicago, a local venture investment and consulting firm, and has served on the board of directors of New Asia Bank through a successful acquisition. Thomas began his career at the Federal Reserve and Donaldson, Lufkin & Jenrette. He earned his B.A. from Northwestern and an M.B.A. from the Tuck School at Dartmouth, and lives in the northern suburbs of Chicago with his wife and three boys.